My Early works oil painting

oil painting of Rashid Seif Ghazi fram Oldenburg

1980 bis 1996

نمونه از کارهاي نفا شي من

Copyright © 2000 by Rashid Seif Ghazi.de

دانلو نکنید

Language / Sprache:.

Text, In English

mailto:gahzi1@yahoo.de تماس با ما

I do not speak English. Please, e-mail only in German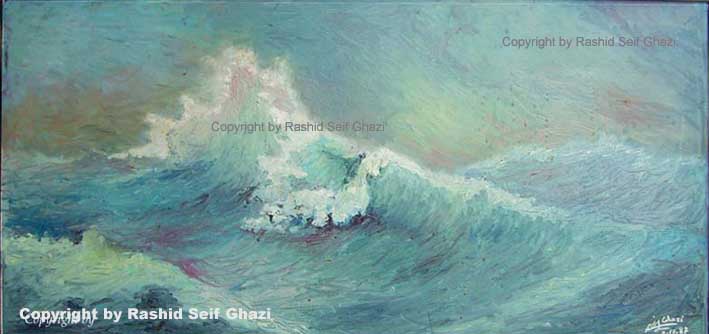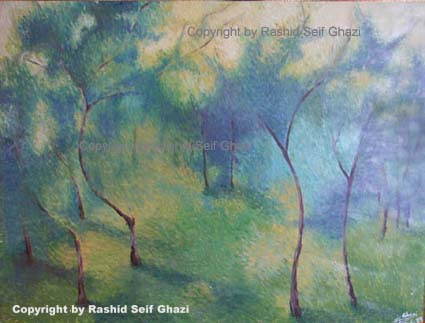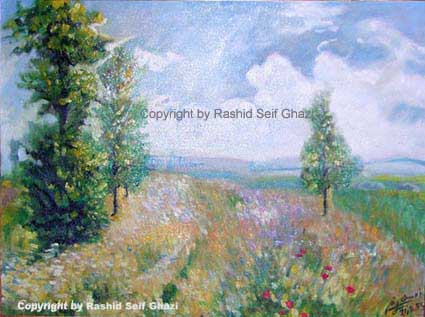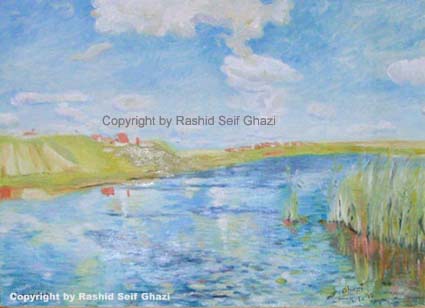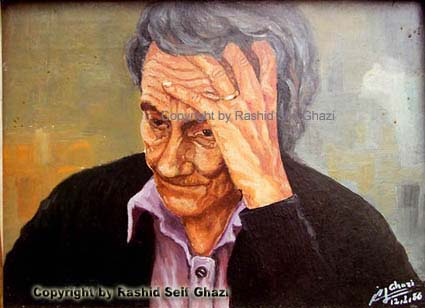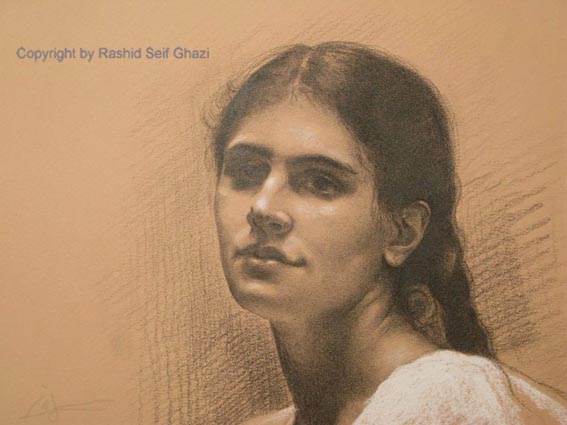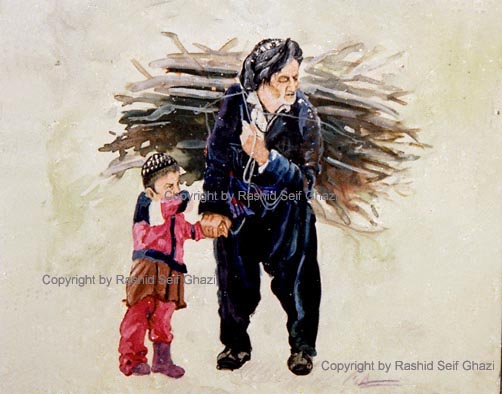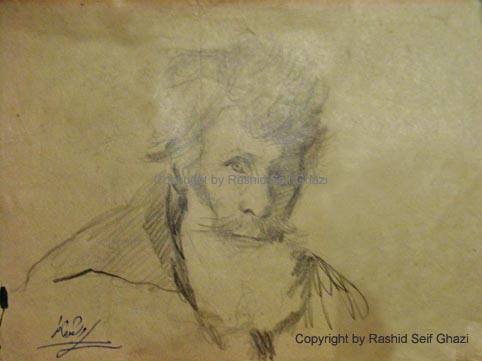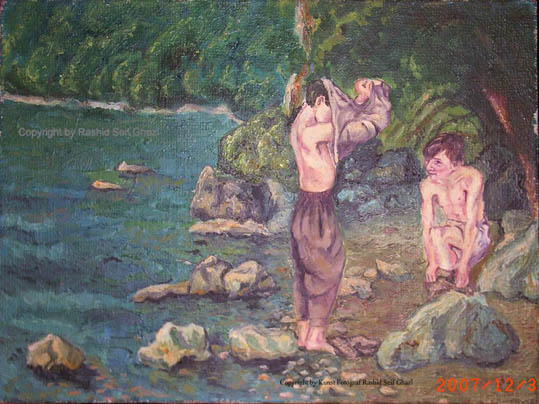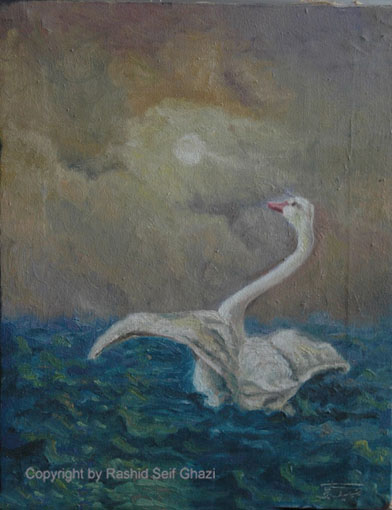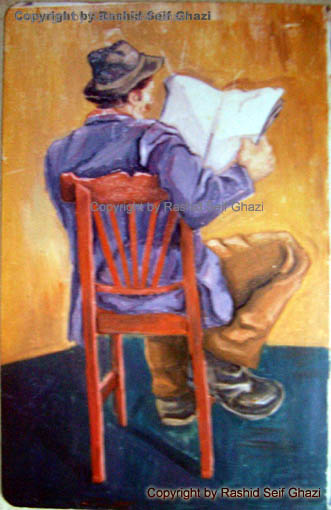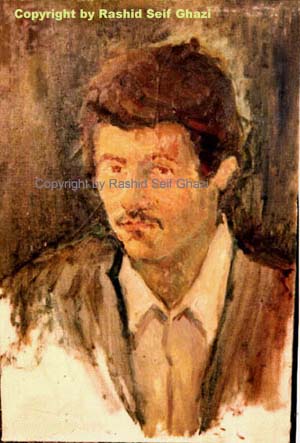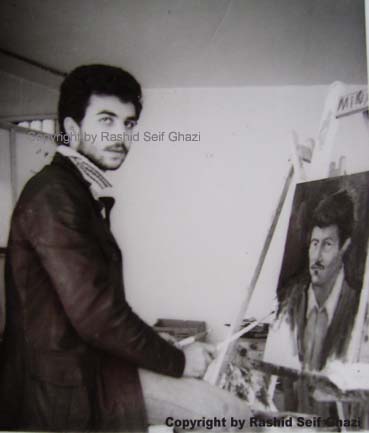 عكس من در حال نفا شي در هنر ستا ن هنر ها ي ز يبا ي تهران در سا ل
I have studied painting Mirak at an academy in Tehran / IRAN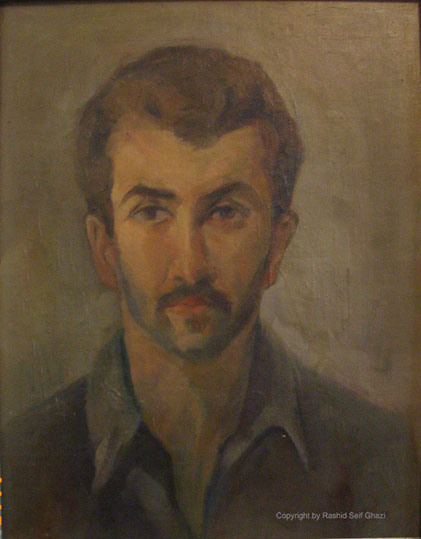 Me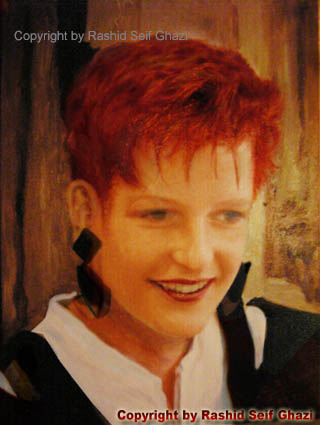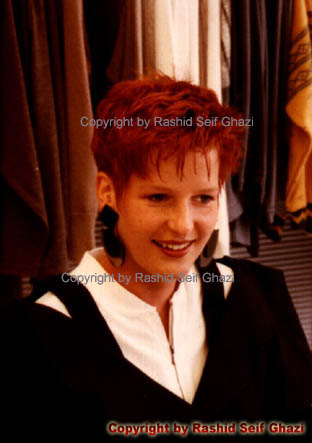 نمونه از کار نفا شي من Left oil painting and right photo von K .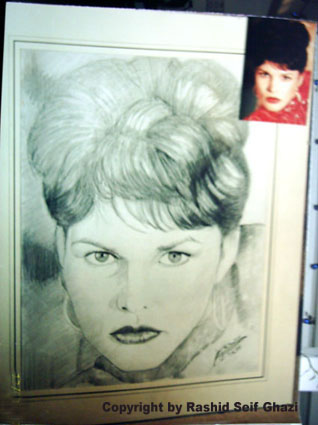 Ines Kuba QUEEN Of The WORLD 1992 und Miss Germany 1991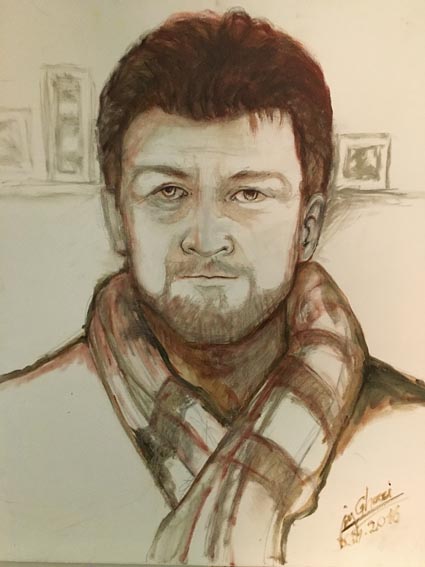 ( painting of Rashid Seif Ghazi )

In 1986 I came to Germany, and since then have tried to be open toward other people and to learn to understand their culture and faith. I try to accept people for who they are. For me it would be the most beautiful thing if there were a multi-cultural society in which one could work and live in peace with one another. It is indeed beautiful that there are different cultures, i.e. other skin colors, facial features, hair colors and languages. It would be boring if everyone were to look alike. Thatís why I decided to dedicate my work to this topic. The impetus of my pictures is love, nature and society.
I study painting at the School "Fine Arts Mirak" I feel lucky there with the ladies and gentlemen. Prof. Hannibal Alkhas, Professor Majid Mehregan, lecturer Azar Fahimi , lecturer A. vineyard, lecturer Parwiz Vastad Yzdpnah, lecturer Asddvlazadh - - lecturer Babayan, lecturer Mohammad Fanvschy, lecturer Moqbeli Abraham, lecturer Ms. Nasrin Chapar.
از سال ١٩٧٦ تحصیل نقاشی در مدرسه هنرهای زیبا ميراک من خودم را خوش شانس با خانم ها و آقایان پروفسورهانیبال الخاص، استاد مجيد مهرگان، استاد آذر فهیمی، استاد اردشير تاکستانی ، واستاد پرويز يزدپناه ، استاد اصددولازاده - استاد بابایان ، استاد محمد فانوسچی، استاد ابراهیم مقبلی ، استاد کاتوزیان و استاد خانم نسرین چاپار.
I am happy there for the ladies and gentlemen: Dozent Mr Shvt Babayan,Dozent Mr Mohammad Fasvngy, Dozent Mr Abraham Moqbeli, Dozent Mr Hannibal Alkhas, Dozent Mr Nosrtian,Dozent Mr Mhrgan Dozent Mrs Nasrin Chapary at the "Fine Arts Mirak / Tehran - IRAN - Oil painting, sculpture, plaster, miniature, illustration, typography, plaster, miniature, to have learned IRAN.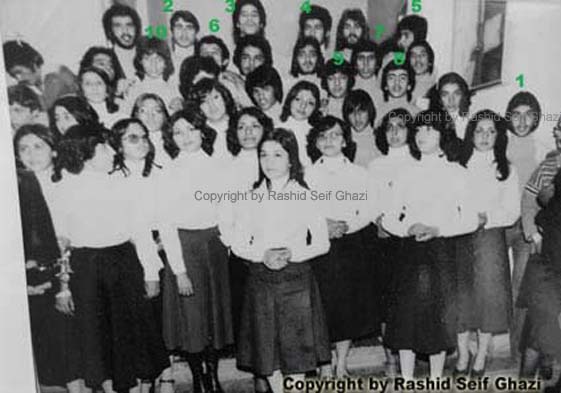 عكس من در زمانه دانش آموزي هنر ستا ن هنر ها ي ز يبا و دانش آموزان هنر ستا ن هنر ها ي ز يبا ي تهران در سا ل
I have studied painting . I studied Mirak at an academy in Tehran / IRAN
1.Rashid Seif Ghazi / 2.Yousef Hosseini / 3.Mohsen Kashwari / 4.Nader Aghajani / 5.Mahran Marandi / 6. Mohmmad Reza Tafreshi / 7.Dadashy / 8.Sabookbal / 9.Hamid Askari Azad /
10. Kaveh
رشید سیف قاضی ۱
يوسف حسينی ۲
محسن کشوری ۳
نادر آقاجانی ۴
مهران مرندی ۵
محمد رضا تفرشی۶
داداشی ۷
سبکبال ۸
حمید عسکری آزاد ۹
۱۰ کامبيز امينی کاوه
گلبن فروردین
مرتضی اسدی
رامین سنجری
بهرام صراف عمواقلی
همايون توكل

انلو نکنید - استفاده از کليه مطالب و عکس های اين سايت ممنوع می باشد
Copyright © 2000 by Rashid Seif Ghazi.de