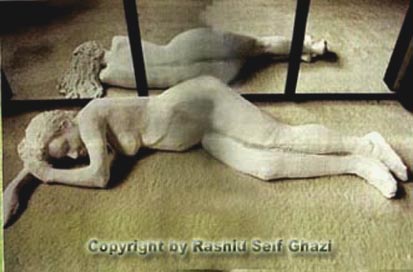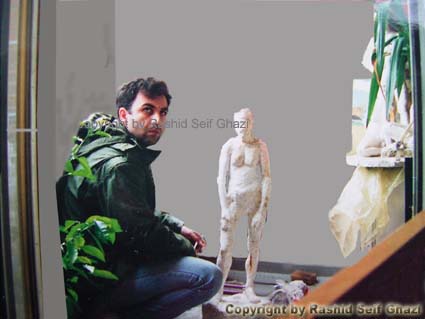 عكس دانشجوي من در حال مجسمه سازي در دانشگاه هنر در شهر برمن -المان سا ل
مجسمه از رشيد سيف قاضی
I have studied University for the Arts in Bremen, Germany,
My exhibit &press ( نمونه از نما يشگاها و روز نام ها )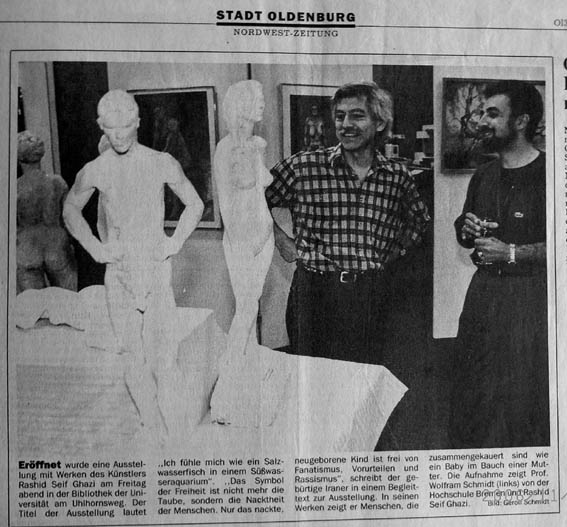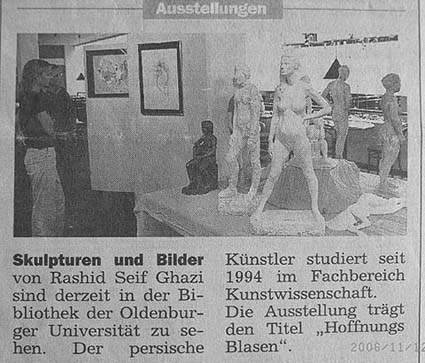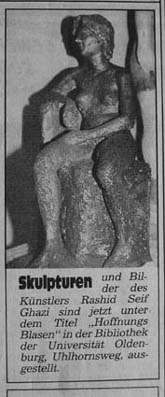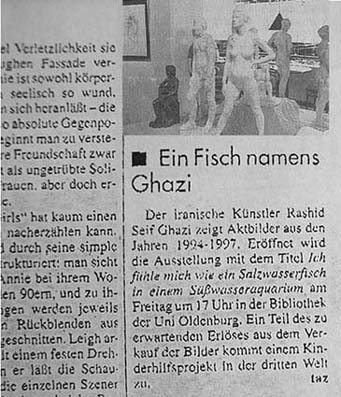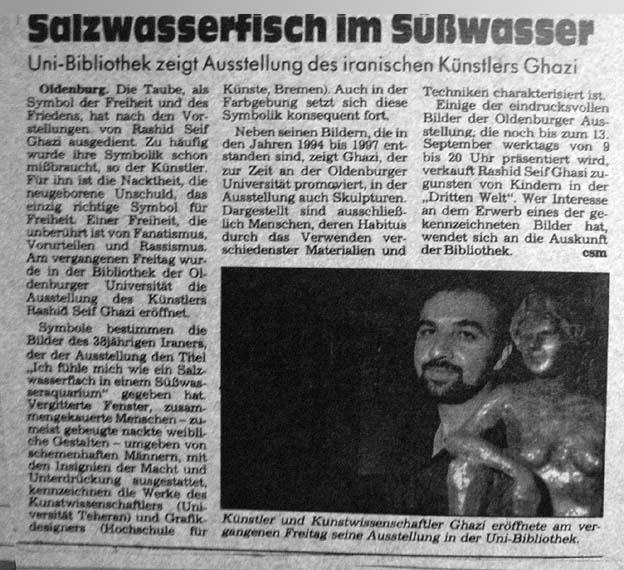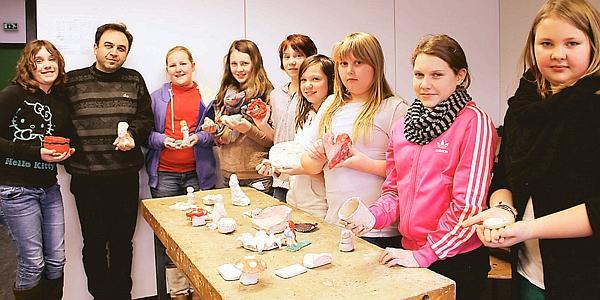 Consider 29.01.2013 sculptures from all sides - the pottery class students of Peter Ustinov school can express their creativity the artist Seif Rashid Ghazi is in class on theory and practice. A pottery course, participants learn to heads modellieren.Viele different objects and sculptures are in the potter's AG, led by Seif Rashid Ghazi concluded gekommenHude "sculptures must be viewed from all sides. The human body, for example, has six sides: front, back, left, right, up and down, "said Seif Rashid Ghazi. The graduate artists and graphic designers has led in the past half year, the pottery-AG at the Peter Ustinov school. In his courses, Seif Ghazi attaches much importance to the fact that his students can develop freely on the one hand, but on the other hand also to learn something new. So also the program consisted of a mixture of pottery course between theory and practice. First, Seif Ghazi made ​​his students familiar with the material. "There are differences between the types of clay," explains the artist. The various tools that are needed for sound processing, he brought the boys and girls only in theory and then in more detail in the practical application.
Link NWZ: http://www.nwzonline.de/oldenburg-kreis/bildung/skulpturen-von-allen-seiten-betrachten_a_2,0,1156371421.html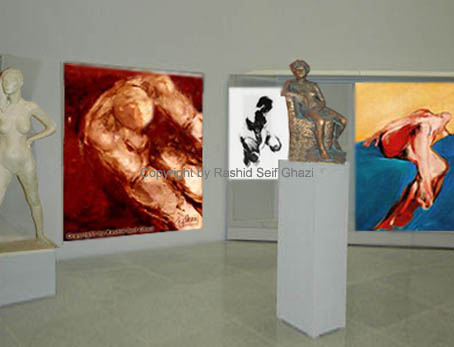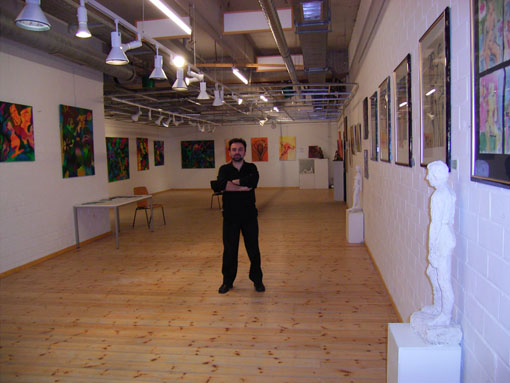 If you have liked my web page please recommend me to others.
Thanks!
Rashid
درود خدمت شما بازدید کننده عزیز منتظر نظرای پویای شما هستیم انتقاد و پیشنهادات خود را با من در میان بگذارید
Copyright by دانلو نکنید - استفاده از کليه مطالب و عکس های اين سايت ممنوع می باشد