KARATE
Language / Sprache

:

Welcome karate Dojo Rashid کاراته رشيد خوش آمديد
Photo Galleries Dojo گالري عكس
Course & Photo Gallery تمر ينها و مسا بقها
Body Power & Nutrition & Photo سبک جد يد رد
Biographie& Karate yesterday and today زند گي نا مه و عكس
Examination regulations Shotokan Karate امتهان کاراته
خدايا در برابر هرآنچه انسان ماندن را به تباهی ميکشاند مرا با ً نداشتن ً و ً نخواستن ً روين تن کن
Copyright by
Copyright © 2000 by Rashid Seif Ghazi.de
Copy of pictures or test is forbidden. and are pursued under civil law and criminal.
 
I am against  violence and the war. The international law is injured by violence and the war. 
My slogan:  1. 

 

Character  2. Sincerity. 3. Effort. 4. Etiquette. 5. 

Self- Control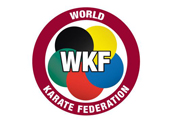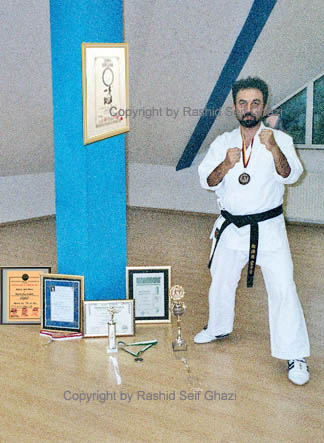 . Rashid Seif Ghazi
. Karate Shotokan 5. Dan.
. Member:. DKV, W.S.K.F-Japan, Islamic Republic of Iran Karate Federation
. Karate Trainer Lizenz C and B
. Karate Prüfer Lizenz C and B
. Karate Licenses DKV Sound-Karate
. Karate ZERTIFIKAT der Kampfsportart RAZMAVARAN KARATE - IRAN
. Karate Kampfrichter
If you have liked my web page please recommend me to others.
Thanks!
Copyright © 2000 by Rashid Seif Ghazi.de
Internet page I Would be sketched, Rashid Seif Ghazi, on 01.05.2000